Deposit and withdrawal methods are quite simple if you are trading on the IQ Option broker platform. You can easily understand the process by logging into your live account and choosing the payment method on the deposit option. We show you how to deposit and withdraw on IQ Option: Does PayPal work?
While there are so many methods that you can use to withdraw or deposit, IQ Option to PayPal was one of the safest and most reliable ways of transacting your hard-earned money for a long time.
Unfortunately, since the beginning of 2022, it's no longer possible to deposit or withdraw money through PayPal by using the entity of IQ Option based on St. Vincent and the Grenadines! Traders in Europe can still deposit and withdraw via PayPal. This article will talk about the process of depositing and withdrawing with PayPal on the IQ Option broker platform the time before.
What you will read in this Post
What is the IQ Option platform?
IQ Option is the quintessential trading platform that offers multiple options in asset instruments as well as a bunch of indicators and signals. It is a leading digital trading platform and even offers educative material on its platform to promote the mindful trading practice.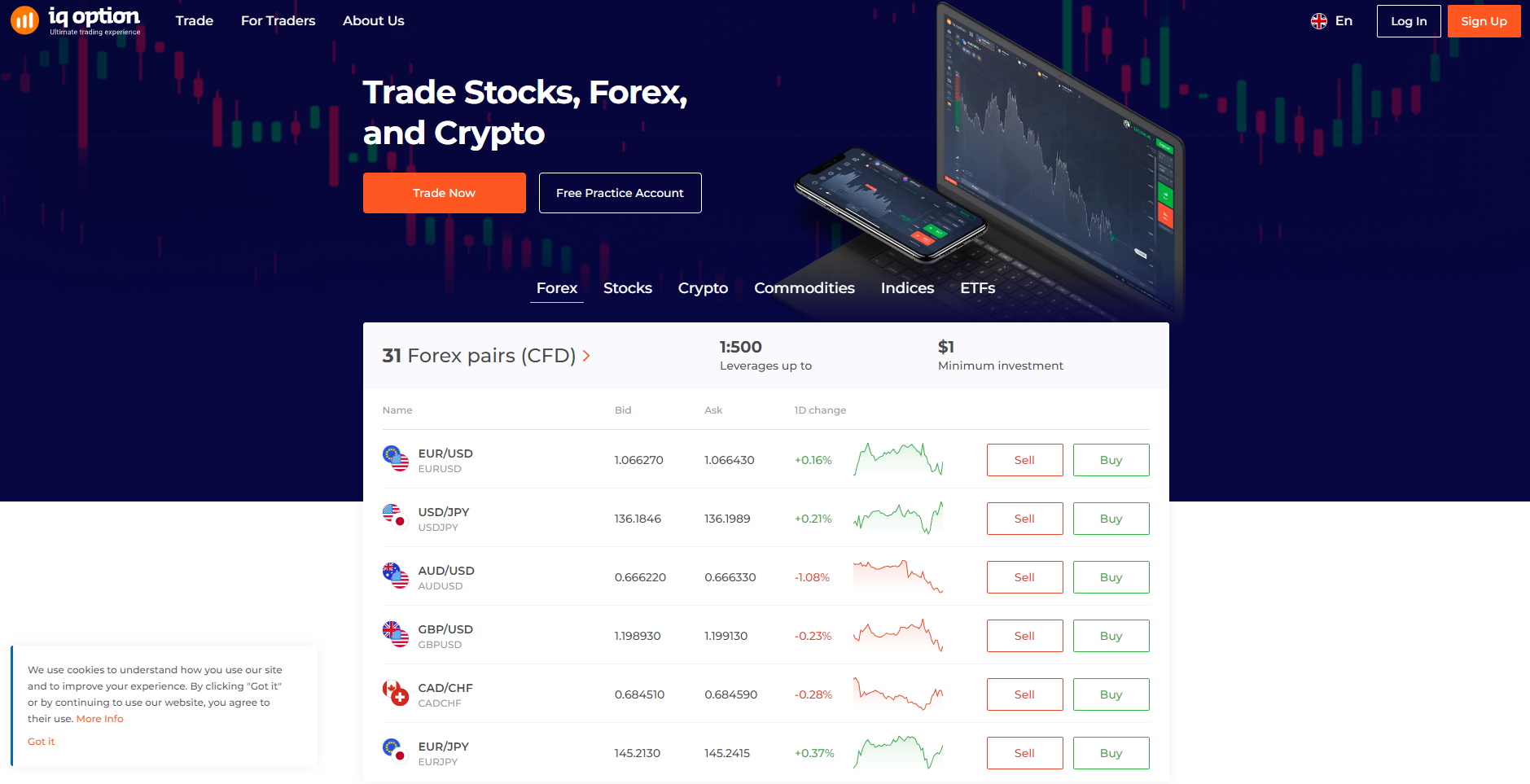 You can even create a demo account to practice trading and understand the nooks and corners of the broker platform as well as the market position to win the best trade.
How to deposit money on IQ Option?
Depositing on a trading account should be fairly easy, especially if you have already registered on the account and need to put in the initial deposit in your account. Below are some steps that you can follow to understand how you can deposit money into your account:
Login to your trader account on IQ Option and select the icon present in the top left corner of the IQ Option dashboard. A drop-down menu will open.
Choose the "My Account" option and select the option "deposit."
The menu will fill your screen with the available modes of payment, which you can select of your own choice.
Enter the amount for the deposit in the space given on the screen.
Now, press okay.
The client must deposit a minimum of 10 US dollars, and you can withdraw cash without any restrictions or fees.
Brokers present different payment options such as electronic payment such as PayPal, bank cards as well as transfers through the wire. They can also use debit cards like Visa Electron and Maestro or Credit cards such as MasterCard or Visa.
PayPal on IQ Option
Electronic payments have taken the world by storm as people are turning to cashless payments from the comfort of their mobile phones. Not just that, it is also an affordable and user-friendly mode of deposit on the IQ Option platform.
Traders can not use PayPal to deposit trade money and withdrawing the profits one after the other. If you want to use PayPal on IQ Option, you can not use it anymore. They suspended the service in 2020 due high costs.
How to withdraw money from IQ Option?
Have you successfully won a trade and are looking for ways to withdraw your profits? Withdrawing is not a big deal but it depends on the deposit method that you initially chose. Therefore, if you are starting your trade journey right now, remember to keep your deposit method that can easily take withdrawals.
The most beneficial and safe way of withdrawing is a bank card or online payment mode such as Web Money, etc. however, the IQ Option restricts changing the payment method at the time of withdrawal; therefore, you should be careful about that.
In addition, the amount that you want to withdraw should not be more than the total amount of deposit you have made in the last 90 days. So, withdraw with the initial payment with the previous payment method and then take the rest of the amount left from some other payment option.
Unfortunately since the beginning of 2022 it's no longer possible to deposit or withdraw money through PayPal! This article will talk about the process of depositing and withdrawing with PayPal on the IQ Option broker platform the time before.
To withdraw money from the IQ Option, you must fill out an application form which is very simple and can be done quickly.
Log in to the live account of the IQ Option and hover over the menu option.
Now, select the "Withdraw funds" option. The platform will enquire you to choose from a method, i.e., online payment or bank card.
The form will be sent as a request which usually takes some time to get completed.
When the status changes to "Completed," your application is approved, and the funds have been added to your mode of payment.
However, be careful of the mistakes you make in this application form, as any error would be construed as incorrect data, and your status will return back to "error." In case of an Error, cancel the previous application and send a new one.
Conclusion – IQ Option: Does PayPal work?
PayPal is an electronic payment gateway that allows transactions from your mobile phones only and does not involve any cash flow. It is a trustworthy account and aims to protect your purchase and withdrawal information from any illegal behavior.
PayPal is not only protective but also provides a stable gateway for making payments and keeping your money safe and sound, with all information about transactions right at the tip of your hands. Unfortunately, it's not longer possible to use PayPal for deposits and withdrawals with IQ Option.