Are you willing to earn some good bucks apart from your 9 to 5 salary? Have you come across binary options trading? If yes, then you must be definitely curious to know, 'Why you should trade binary options?' You are not the only one! Almost all beginners who intend to start their binary options trading journey pretty much ask the same question.
Therefore, it becomes important for you all to get an idea of why this is a probable earning or trading option. In order to help you with the purpose, this guide will put up some valid reasons that can give clarity about the adaptation of this trading form. As a piece of bonus information, you will also get some top broker options to start your trading journey.
#Reason 1: Markets trending or crashing? You don't need to count on that anymore!
What you will read in this Post
Most of the trading and investment options allow you to gain profit only when the markets are trending. But it is not the case with binary options. Why you should trade binary options? If you have this question in mind, this is the most important reason to motivate you to continue with it.
Binary options trading allows you to invest even in the degradation of the market asset. So, you can just conclude to earn profits even if you bet on the asset's price downfall. But with stocks and cryptocurrency investing, you will make profits only when their value rises.
Moreover, the price rise of stocks, cryptocurrencies, and other such investment schemes should increase to a considerable level to give you an optimal amount of profit. With binary options, you get a fixed payout specified for the asset you are trading when you successfully win a trade by any margin. 
For instance, if the payout of an asset is 90%, and you won the trade by 0.001 margins, you will get the complete profit without any deductions. The payout percentage varies for assets, depending upon their liquidity and other market concerns. You can check the payout percentage before placing your trades.
# Reason 2: Big investment equals big returns- It is not the case with Binary Options! 
The evident reason why binary options trading is so much in talks is that it demands low investment for beginners. The stocks, cryptocurrencies, and other investment modes demand you to invest a substantial amount so as to enter the winning race.
But, the top brokers of binary options such as Quotex.io, Pocket Option, and IQ Option allow you to trade with a minimum of $1. The profit you earn will be for your trade amount. The higher you trade, the better will be the returns. But the beginners always need to start slow to avoid bearing more losses. So, this is the reason why binary options brokers consider this fact.
If you are new to this entire trading scheme, then you would definitely wish to try out the trading format first before investing big. And you get that flexibility with binary options only. So, buckle up and sign-up to one of the best brokers to commence with your trading journey.
#Reason 3: Amount you trade is the maximum you will lose for failed trades
Just like any other investment scheme, binary options trading also comes with substantial risks. And you can evidently lose your money over it. But you won't lose all of the money that you deposited over a prolonged time period. Instead, you will lose only the amount that you traded for a particular trading session.
In the binary options broker platforms, you deposit your desired amount over time. But that is not the entire amount that you place on trades. You just bet with a small chunk of it. If you win the trade, all the profit payouts will be added to that broker account balance. But if you lose, then the trade amount will be deducted from the same.
Moreover, you can also prefer to close the trade before the decided expiry if you see that the trade is going by your prediction. Depending upon the broker platforms, there might be a small deduction for closing the trades. But not all brokers do the same! So, you are still in a win-win situation!
If you are losing the trade and plan on exiting the trade early, you will just be charged a certain trade amount, but not 100% of it. So, you have the flexibility of deciding what you wish to lose. So, plan out accordingly.
#Reason 4: Easy learning- Simple interface- Knowledgeable approach
It is yet another great verdict to answer your question, why you should trade binary options? For investing in stocks, crypto, and other such markets, you need to study a lot about how it functions. You need to study the demand, supply, and other such aspects in order to buy the right asset and at the right time. But with binary options, you just need to figure out the timing.
When you are aware of the market signals and have predicted the pattern, you can go ahead and predict the price fluctuations of your desirable asset. Also, you get the option to trade with several assets that are listed on the broker platform. You just need to keep in mind that you must go with the asset which you know about.
If you are planning on going with some new asset, then you should get some updates and insights about its market performance. The interface demands you to have knowledge about just a couple of guided steps on a one-screen display. And that is it! You do not need to go through any courses to master the art of trading binary options. You will master it right after your first trade!
The best brokers offering Binary Options trading services
As promised, here is the list of the three best brokers who have the proficient features, facilities, and a genuine license tag to offer you binary options trading services. You need to keep in mind to get an idea of the available features all by yourself before you finalize one. Here is just a brief understanding of the three top broker platforms operating at international levels:
#1 Quotex.io
Quotex.io is the platform of 2020 and has gained immense popularity in a very short span of time. It offers you a maximum payout of up to 100%, depending upon various assets. Apart from that, it also offers a substantial deposit bonus for the new traders to get some motivation.
The minimum deposit for Quotex.io is $10, but you can trade with a mere $1. It has trading tools and market signals over its platform to help professionals determine accurate predictions. In addition to that, Quotex.io has a demo account for beginners to practice their moves and strategies before entering the live account.
Quotex.io operates under the regulation of IFMRRC, which proves its genuineness across the industry. This platform offers you over 400 assets to trade with.
#2 IQ Option
IQ Option operates under the regulation of CySEC and MiFID. These regulatory authorities have licensed the platform to offer genuine and rewarding trading services. IQ Option has also set its minimum deposit at $10 and minimum trade at $1.
It is available across many countries and is packed with several tools and solutions to streamline your binary options trading experience. You get a mobile application with IQ Option to place your trades anywhere on the go. The app is available for all devices, including Android and iOS.
IQ Option offers you virtual funds and a demo account to practice your strategies and skills over it. If you finish the virtual funds, they will be reloaded again for you to continue practicing. Unless you are confident enough, you do not have to trade on the live account.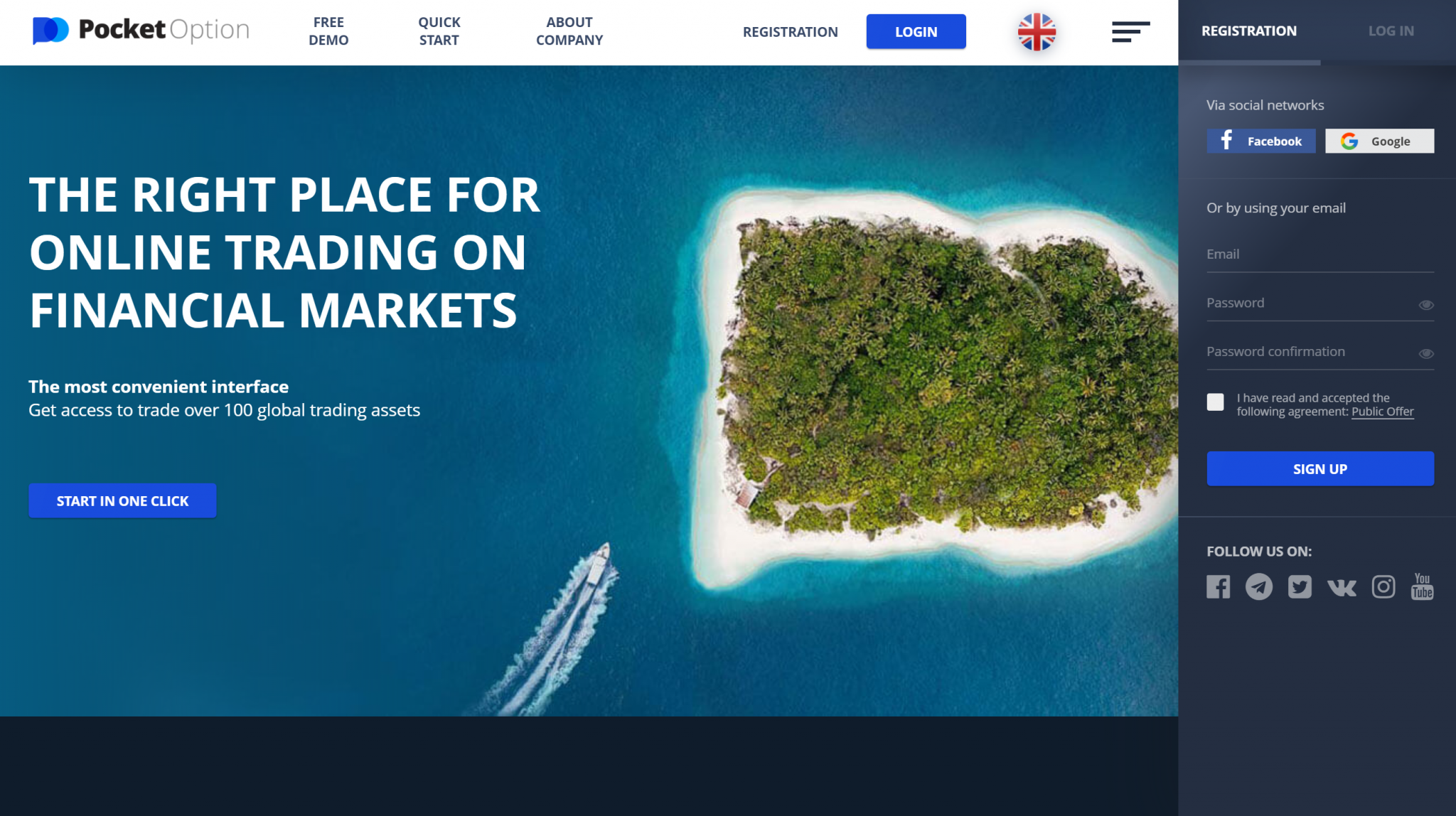 #3 Pocket Option
Pocket Option is also a CySEC regulated broker platform that has ensured its genuineness towards various traders across the globe. This platform has a high deposit demand than the other two, with $50. It is because they are counting on offering you a profitable return with a 50% deposit bonus for all deposits above $50.
For instance, if you are depositing $100 to your broker account, you will get $150 in your account. You can use that bonus immediately for trading. You need to fulfill certain criteria in order to be able to withdraw the bonus funds.
Even though the deposit amount is a bit higher, the trade amount is the same as $1. You do not have to go big right from the start. Pocket Option also has market signals and margin trading features to help advance the profit-earning potential of traders. s
Conclusion
This article might have given you complete clarity regarding your question, 'Why you should trade binary options?' If yes, then it is time for you to pick the right broker platform according to your suitability and needs. Make your deposit, choose your asset, place the trade and enjoy the profit. Be aware of the risk factors as well! It will help you minimize your losses in the long run.