Have you started trading as a beginner? Are you facing issues and want to contact the broker platform? IQ Option supports its clients with a trustworthy site and numerous ways to reach their platform if a client needs some basic trading counseling.
There are a couple of reasons why clients may feel the need to contact the broker, such as problems with the platform's interface or unable to withdraw their money etc. This article briefly talks about the ways you can reach the customer service of IQ Option to solve any query regarding trading or the platform.
All facts about the IQ Option support:
| | |
| --- | --- |
| Support availability: | 24/7 |
| Languages: | More than 20 |
| Email: | [email protected] |
| Live-chat: | Yes |
| Phone: | +13468009001 (English) |
What you will read in this Post
Where is IQ Option from?
After being founded in 2013, IQ Option has developed exponentially and has garnered 1 million trades in a single day, with about 48 million active users and becoming the most important trading site. The platform is Hinds Building, Kingstown, St. Vincent and the Grenadines (IQ Option LLC).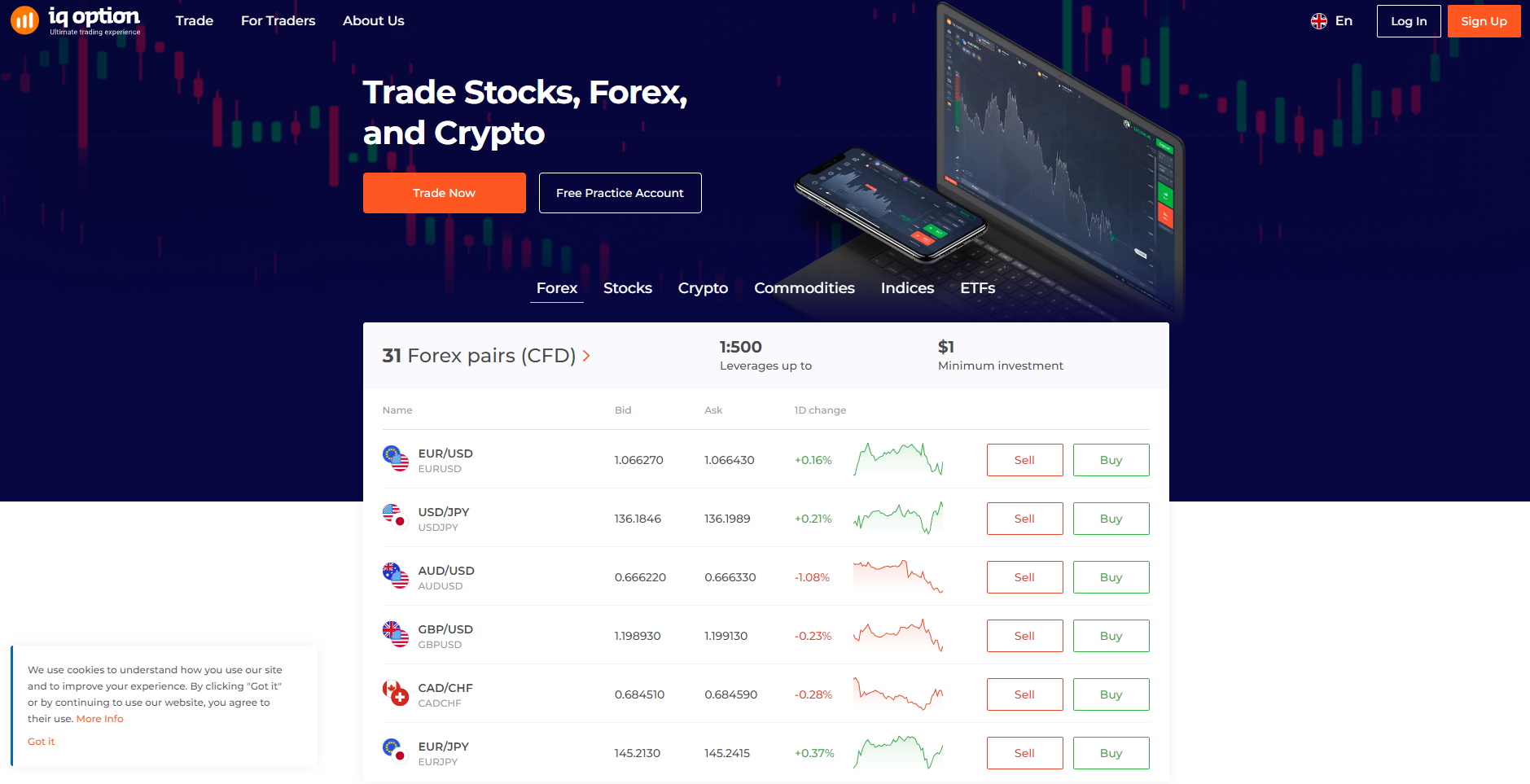 All payments are managed by Fideles Limited with the address Koutsoventi 8, Agios Athanasios, 4101, Limassol, Cyprus.
Contact form:
IQ Option has to be one of the most innovative digital brokers to introduce "contact form" as customer support. The contact form comprises all the essential details that you need to fill in, such as an email address, your name, a "question subject," and type in your question.
Question subject would include sub-heads such as "financial questions", "trading questions", "Technical questions", "wishes and suggestions", "mobile application, "Tournament", and "demo account".
24/7 phone support by IQ Option:
Company policy says that "Brokers at IQ Option do not disturb their clients with unnecessary calls except the initial calls for welcoming the trader onboard."
However, if a trader needs to contact, they can reach out from their own countries. There are different languages available to speak in your native languages, out of which some are below:
English line: +13468009001
Thailand (Bangkok) – English line: +6621040795
Venezuela (Caracas) – Spanish line: +582127710472
Kenya Nairobi – English Line: +254203894272
Singapore: +65 3163 7458 (Singapore);
Spain: +34 90 086 16 12 (Toll-free); +34 91 123 87 48 (Madrid toll rate);
Chile: +56 442 045 012;
India: +91 000 800 040 13 61 (Toll-free)
IQ Option contact information:
There are several ways of reaching customer support at the IQ Option, which are as follows:
Registration No. – 24840 IBC 2018
Address – Hinds Building, Kingstown, St. Vincent, and Grenadines.
Email –

[email protected]
However, if you are looking to get a quick response from the IQ Option, then you should either call them on the official number or talk through an online chat service.
Meanwhile, emails take around 24 hours delayed answers which is not advisable in case of an emergency or urgent situation.
Contact IQ Option through email:
You can also reach out to the support service of IQ option through email. However, if you are not in a hurry and have some issue with the asset options or payment method, then you can email [email protected].
However, remember to use the Id that you registered in the first place so that it will be easier for the binary brokers to find your "trading account" on the platform amongst the million users.
Online chat service on IQ Option
IQ Option broker is a fantastic broker platform when it comes to extending clients with good customer service to show their genuineness and help out the traders in need. Online chat service is a new concept and has been adopted by every industry to portray their product as a trustworthy and reliable one with trust in the company.
A 24×7 hour support is crucial when you're trading and need urgent assistance from the platform itself. The problem may be with the forum or just basic trading glitches, but IQ Option promise to solve all your troubles away.
The IQ Option's merit with this service is that there is an instant exchange of messages between the trader and the broker platform. Moreover, there is no possibility of a mediator, and the contact is direct. You receive a notification in 2 minutes and can quickly find remedies for any type of problem you might be facing.
However, one cannot attach any files such as a photograph or video as a part of the message, and no private information can be shared.
Conclusion: The IQ Option support is available 24/7
Beginners and professional traders trust IQ Option with their most private information, which is their financial information, because of the honest services and clarity provided by the broker firm. There is transparency in the IQ Option's operation, which has garnered such an audience on the platform.
IQ Option has always put the customer/client first and made sure that every issue or problem has been resolved as quickly as possible by the support. Moreover, there are so many ways to contact them, and several other information is presented by the IQ Option that you can use for your own benefit.